It's important to choose the right WordPress hosting provider
We are saving you time and money with the

Best WordPress Hosting. 
Three ways your current WordPress hosting provider may be costing you money.
Lack of expertise & support
The way your WordPress hosting provider helps resolve and troubleshoot your issues makes a big difference. When issues arise, if expert support isn't included in your plan, you may end up paying a steep price.
How extensive and supportive your WordPress hosting infrastructure reflects directly on your WordPress website's performance. If your hosting isn't the best, chances are you're losing to your competitors.
Limited features availability
We focus on making all the features available to you that will help your website and business succeed. Features help to speed up your site, save time, and enable better workflow. With HJI WordPress hosting, you're all set.
At HJI, we provide
top-level WordPress infrastructure and hosting
, backed by an experienced team
Large corporate WordPress hosting companies don't care about features, support, or providing you with the best service. Their prices are not worth the hassle of dealing with crammed servers and ridiculously slow load times. At HJI, you are given your own dedicated hosting instance on two of the world's best infrastructures, Amazon AWS and Google Cloud.
Your website deserves the best. We agree with you.
We've built on the best:
Amazon AWS & Google Cloud
We've worked hard to build our WordPress hosting infrastructure on both Amazon AWS and Google Cloud Platform. We want our clients to take advantage of both incredible platforms.
At HJI, we're constantly striving to make sure your money gets you the furthest possible. This means we want your website to load as fast as possible with industry-leading features so that your conversion rates and SEO stay at an all-time high.
Here's a list of more free features HJI customers benefit from
Not only more features, but more savings too when you migrate to HJI.
Saving you more money, every day.
Industry-Leading & Speedy Network
Amazon AWS and GCP offer two of the best premium tier traffic over the internet. Both offer low latency and a global network to deliver your traffic incredibly quickly and securely.
Global Data Centers
One of the main reasons why we chose AWS and GCP is because of their data center and network availability. GCP boats over 28 data centers worldwide and AWS has over 38 locations.
Firewall Protection
Bad bot and malicious traffic can and will hurt your website overall. We've put a big emphasis on security for your WordPress website. Our two-level firewall protection ensures you're covered. We cover you not only at the Cloudflare level but also at the website level with 6G, 7G, and ModSec firewalls.
Powerful DDoS Protection
These days, if you don't have DDoS protection, you're leaving yourself open to attacks that will crash your WordPress website. Our enterprise-level DDoS protection not only protects your website from malicious attackers, but also helps you save time, money, and most importantly, prevent impact on your revenue.
Server-level Caching
Caching helps to reduce the load times of your website so you can focus on growing your business. Right out of the box, we have you covered with four types of cache (bytecode, object, page, and CDN) so your website will load incredibly quickly without paying an extra penny.
Continuous Backups
With HJI, you don't worry about your backups or the amount of space you're using or even using a backups plugin. We take care of all backups for you right out of the box to make sure you're protected. You get to sleep easy at night knowing your website is safe.
And that's not all! There are so many more features.
But, what about support? No worries!
Think of our team of experts as an extension of you and your team.
Have a question? Need something changed? We're always reachable!
Single-tier Support
We treat every client the same, regardless of if you're a Fortune 500 company or a small business owner. Every one of our clients has access to the same fast, expert, and friendly support.
Proactive Monitoring
We have systems and processes set up to check your website consistently. If your website goes down or experiences issues, our team of engineers will investigate immediately.
24×7 US-based Support
Our team of support engineers is available to you 24×7, regardless of the time zone you're in. We work with clients in many different time zones, so our team is always ready for you.
Join The HJI Agency Partner
Join our HJI Agency Partnership Program to get better-enhanced support, industry-leading infrastructure, and lots of co-marketing opportunities designed to help your agency grow. We're ready to help you scale. Are you ready?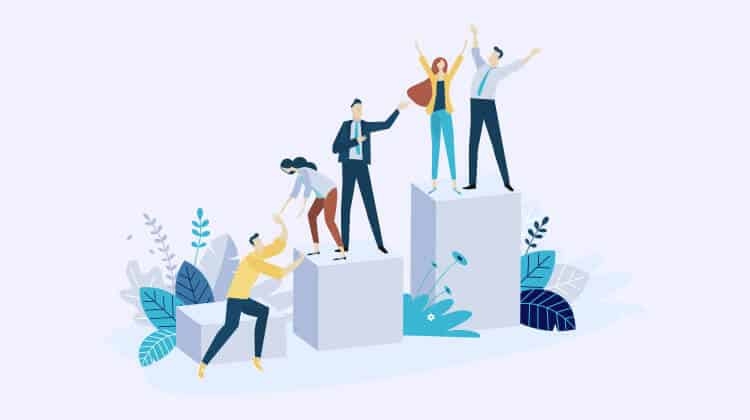 Got a development riddle for us?
Okay, challenge accepted. We've solved a lot of problems in the past. Ready to talk?
Working Together Since 2016
Made with ❤ in cities around the U.S.
CONTACT US
Write us — [email protected]
Founder — [email protected]
Call us — (512) 470-8061
HJI Technologies LLC is a collaborative web and software development studio. We are in the heart of NYC and Texas, and have teams spread across the United States.
LOCATIONS
Austin, TX
Dallas, TX
Houston, TX
Lubbock, TX
Newark, NJ
New York, NY
Chicago, IL
Orlando, FL
Detroit, MI
San Francisco, CA