WordPress Development For Agencies - Ready to Help!
See Why Digital Marketing Agencies Love Working With

HJI Technologies.
A Web, WordPress development, & WordPress hosting agency that can solve your development problems.
HJI partners up with agencies, their clients and handles their entire technical development stack along with marketing and business consulting essential for business growth.
WordPress Development for

Digital Agencies.
Join HJI's Agency Partner Program to build, manage, and launch client sites with ease with our experts. Enjoy peace of mind knowing your WordPress websites are developed with utmost care and experience.
WordPress Hosting for

Digital Agencies.
HJI's Agency Program is specifically designed for web and creative agencies that manage WordPress hosting for their client's websites. If this sounds like you, let's talk and get started!
WordPress Development Company Ready to Assist!
Austin, TX
Dallas, TX
Lubbock, TX
Newark, NJ
New York, NY
Chicago, IL
Orlando, FL
Detroit, MI
San Francisco, CA
Let's build a relationship! Share your ideas with us!
WordPress Development for Digital Agencies
Search Engine Optimization for Digital Agencies
At HJI, we take full responsibility to help ensure that your site's code and content are primed to index highly in search engines for your WordPress Search Engine Optimization services. These days, it's incredibly important to rank well to be visible.
By helping you lay down a strong foundation of clean, optimized code and content, we give you the best chance to rank with all of the relevant keywords and phrases for your WordPress SEO Services.
eCommerce for Digital Agencies
Drawing an audience to your online eCommerce store is the first on the checklist to having a successful business online. Your store should be attractive to your target audience and be able to covert potential customers into loyal clients through the best eCommerce development. This is achievable online through having a unique eCommerce website experience. Our eCommerce development experts can help create the best online stores.
WordPress API Integrations for Digital Agencies
HJI Technologies WordPress API integrations experts helped our clients achieve up to a 500% increase in sales whilst decreasing costs. This results in unprecedented returns on their investments for deep integrations in WordPress.
Trying to connect WordPress websites and applications can be a daunting task. By using integrations, it helps to eliminate duplication of efforts, streamline with more automation, and increase overall productivity. HJI team of experts are able to connect to virtually almost any APIs with our WordPress API Integrations options.
Web Strategy & Consulting for Digital Agencies
You may struggle to find the real purpose behind the need for your website and business needs. At HJI, we work with you hand-in-hand to discover the needs of your business and website through website consulting services.
After we go through your organization, services, products, market, competition, as well as any other important details, we form an actionable plan to help you with your website consulting services.
Join The HJI Agency Partner
Join our HJI Agency Partnership Program to get better-enhanced support, industry-leading infrastructure, and lots of co-marketing opportunities designed to help your agency grow. We're ready to help you scale. Are you ready?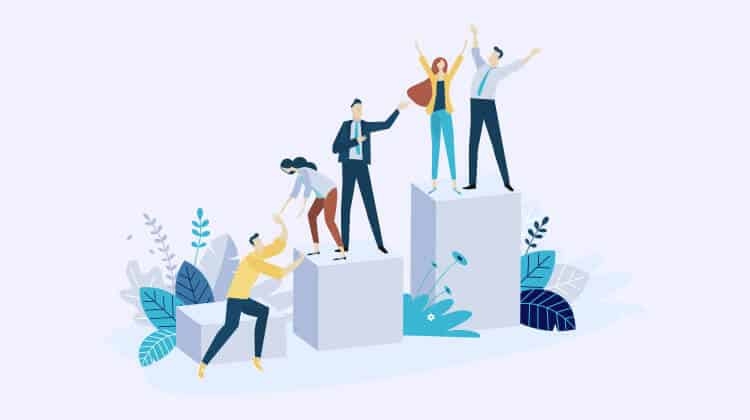 Got a development riddle for us?
Okay, challenge accepted. We've solved a lot of problems in the past. Ready to talk?
Working Together Since 2016
Made with ❤ in cities around the U.S.
CONTACT US
Write us — [email protected]
Founder — [email protected]
Call us — (512) 470-8061
HJI Technologies LLC is a collaborative web and software development studio. We are in the heart of NYC and Texas, and have teams spread across the United States.
LOCATIONS
Austin, TX
Dallas, TX
Houston, TX
Lubbock, TX
Newark, NJ
New York, NY
Chicago, IL
Orlando, FL
Detroit, MI
San Francisco, CA